Read this before you book
In Studio Bookings - No Deposit Required
Step 1.

Determine how many VR stations you want to reserve
1 station

= Single Player (Up to 2 Participants per hour can rotate on this station)
2 stations

= 2 Players at a time (Up to 4 Participants per hour) *Multiplayer games available
​
3

stations

= 3 Players at a time (Up to 6 Participants per hour) *Multiplayer games available
​
Party's :

Include all 3 VR Headsets + Private access to the Whole studio! Now including 1000 SQ feet of usable space. Foosball room, Wii U, and xbox game area, Table for food and snacks, Filtered water, and comfortable common area.
​
Step 2.

Determine the duration you'd like to reserve
​
Step 3.

Book and look for your confirmation email
​
The Provincial Health Officer has ordered a restriction on Social Gatherings. When attending the VR Studio it should include only your Household/Core bubble until at least January 8th 2021
​
Until at least January 8 2021 we have a max capacity of 6 Attendees in the studio. All bookings are private. The space is not shared with other parties.
​
We have the perfect family experience during this period of tightened restrictions. Enjoy Fun with VR, foosball and games with your Core bubble safely and privately in our studio at great pricing!
​
Current services:
​
1 VR Headset for 1 or 2 hours

= Single Player (Up to 2 Participants per hour can rotate

on this station)
2 VR Headsets for 1 or 2 hours

= 2 Players at a time. Other Participants can rotate in. Up to the max 6 People in Studio
​
Core Bubble Party's

= (Max 6 Attendees) 2 hours. Includes 2 VR Stations, Foosball Room, Party area with games, couches, and tables for whatever goodies you want to bring.

(Please only include your household/Core bubble until at least January 8 2021)
​
All Services are on Sale!
IMG_20190613_180029
IMG_20190617_211728_1-1
IMG_20190617_211657-1
IMG_20190617_201702
IMG_20190617_211813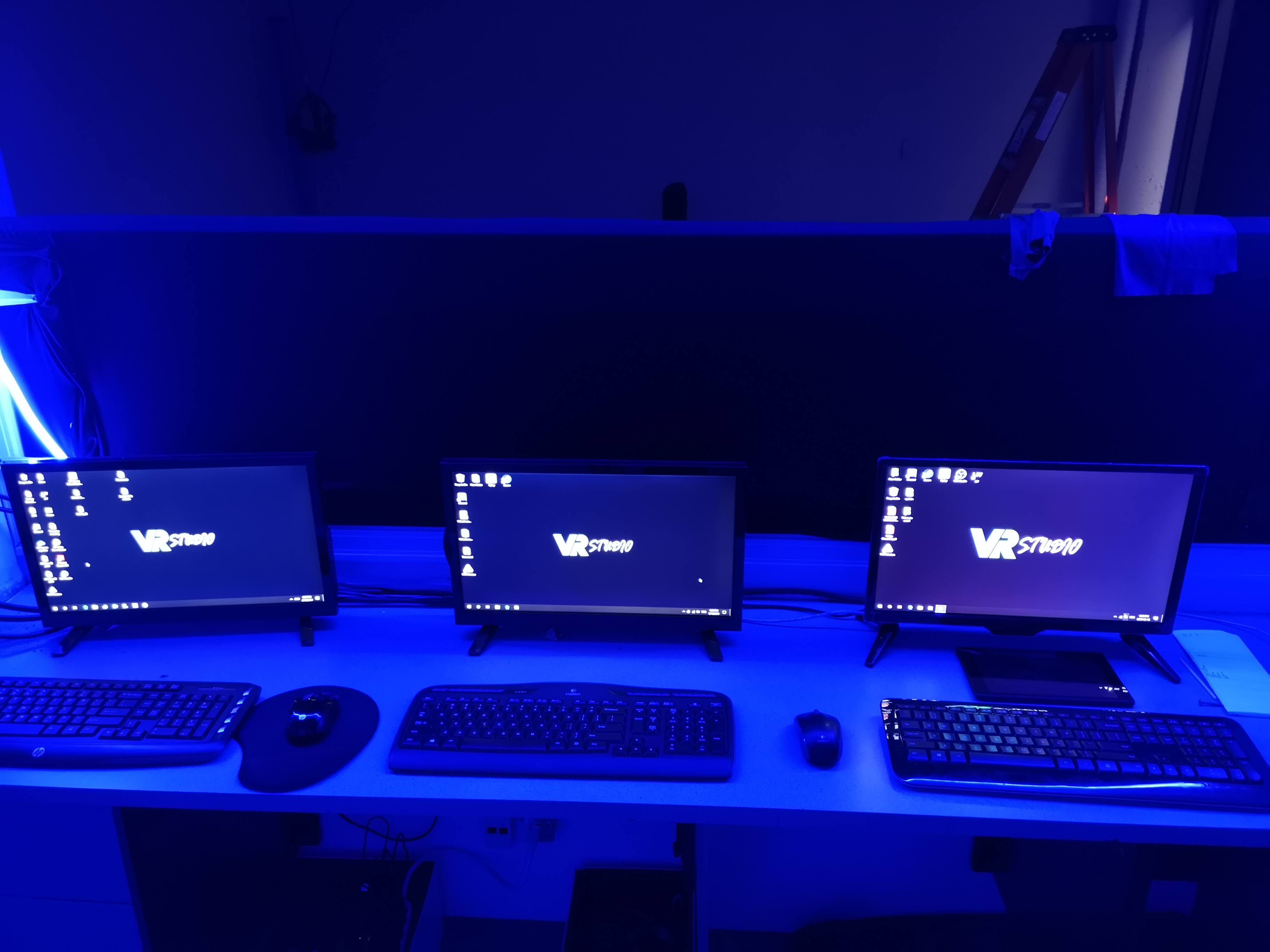 IMG_20190612_183547
IMG_20190617_222633
IMG_20190617_211549
newlayoutweb
​
Lastly

Check for your confirmation email and sign our Waiver online

(Click here)
​
For Location Based Events.
Homes, Parties, Trade Shows, Conventions